Connect with Bluetooth®
The M-Audio BX4BT Multimedia Reference Monitors offer the flexibility to playback audio from any Bluetooth® streaming device with excellent studio quality sound. This opens the possibilities of playing audio from any Bluetooth® device including a turntable, phone, or even a computer to stream a reference mix from your computer. Get a better listening experience with our compact, powerful, Bluetooth® enabled M-Audio BX4BT multimedia reference monitors.
Professional Performance and Design
M-Audio's BX4BT monitors produce 120 Watts of professional sound inside a futuristic design that delivers pro-grade sound. The two-way design features an Acoustically-inert MDF cabinet with bass reflex that push low frequencies through modern Black Kevlar® drivers. Plus, enhanced rear ports and computer-optimized natural silk dome tweeters deliver the full spectrum of frequencies needed for any type of media.
Front & Rear Panel I/O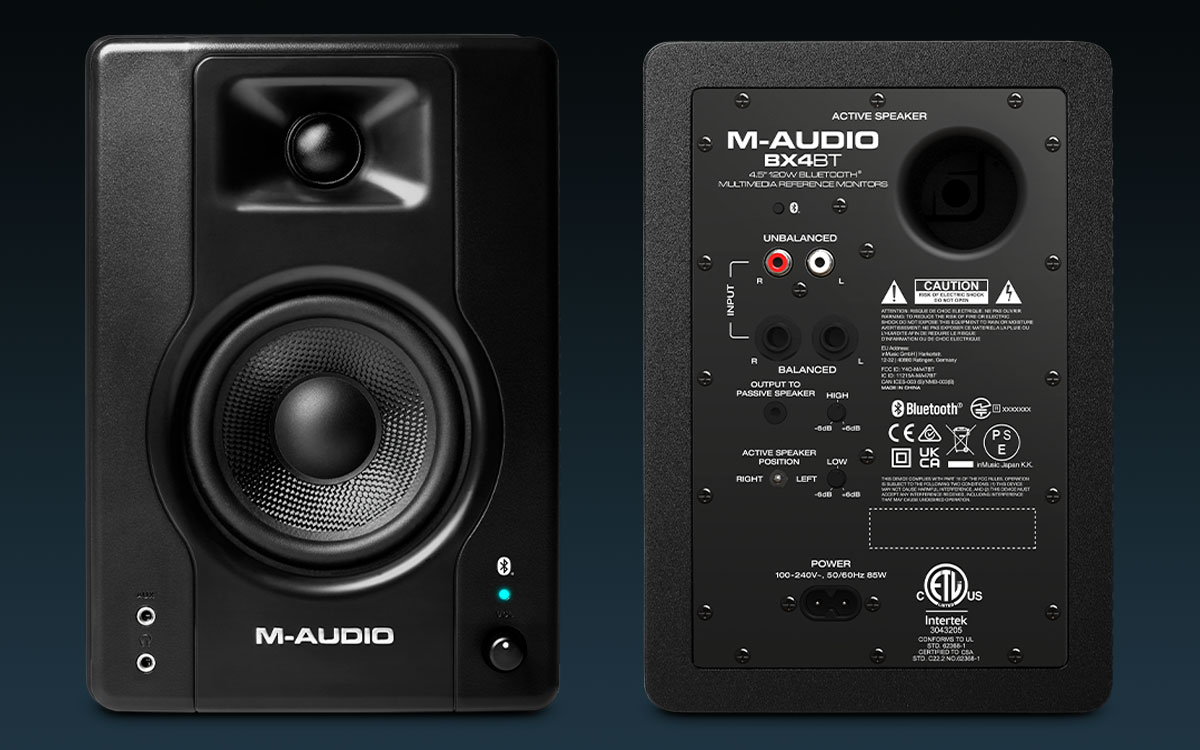 The BX4BT's offer all the connections you need to playback audio from all your devices. The rear panel features 1/4", 1/8", and RCA inputs, while the front panel features 1/8-inch aux input and a headphone connection that turns the speakers off for private listening. Very helpful for those late nights in the home office or mixing sessions where you don't want to disturb anyone.
Speaker Placement Controls & EQ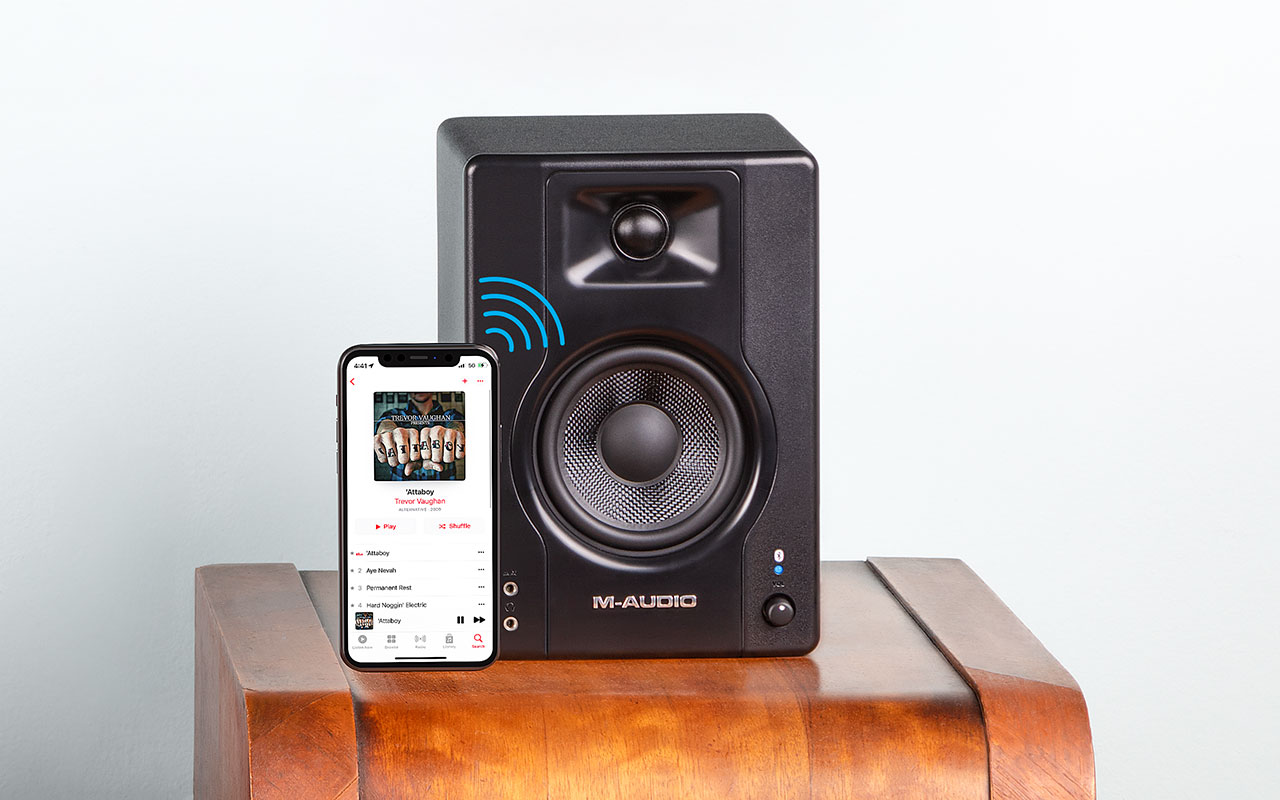 M-Audio BX4BT features Left/Right Active Speaker Position switch lets you choose which speaker is the Left or Right side. This is very useful if you are left-handed and want the speaker with the front panel volume control on your left side, or vice versa. Also on the rear panel are High-EQ and Low-EQ controls to boost the low end or add some shimmer to the highs.
MPC Beats Included
The M-Audio BX4BT comes with a great DAW to get you started with creating music right out of the box with the included MPC Beats. MPC Beats is a DAW that makes it easy and fun to create professional sounding podcasts, music, or pro sounding beat productions on any Mac or PC.